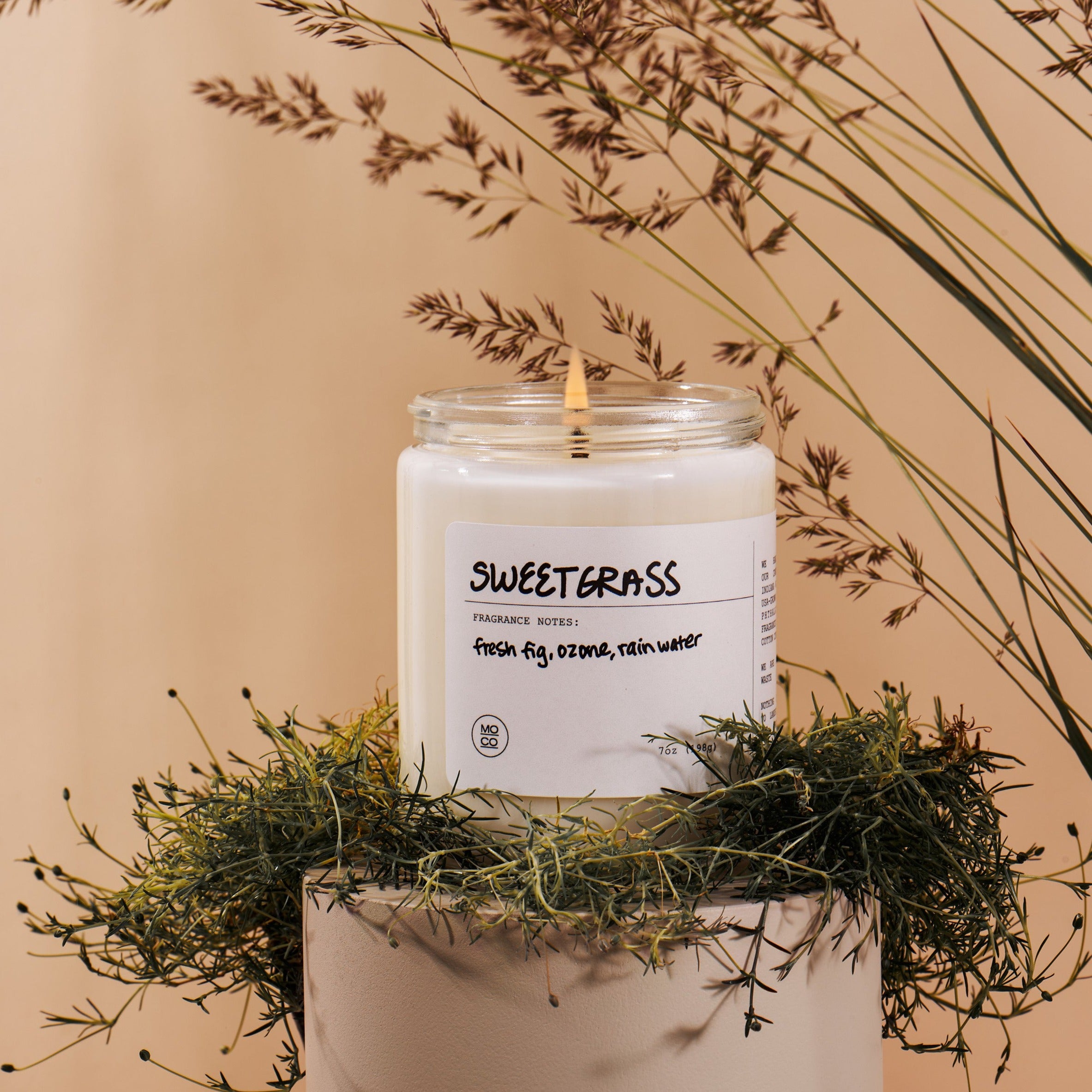 Indulge in the scent of a cool spring day with our Sweetgrass fragrance. The fragrance of fresh fig entwined with the invigorating notes of ozone and rainwater evoke a sense of purity and nature's freshness. Enjoy the comforting, grounding essence of sweetgrass and transport yourself to a peaceful, natural landscape.
Top: leaves, dew
Mid: fig, jasmine, grass
Base: light musk, wood, moss
Our production is zero waste! Waste created by our production of goods is recycled through the TerraCycle program.
Glass jars and metal lids are recyclable
Product boxes are FSC certified