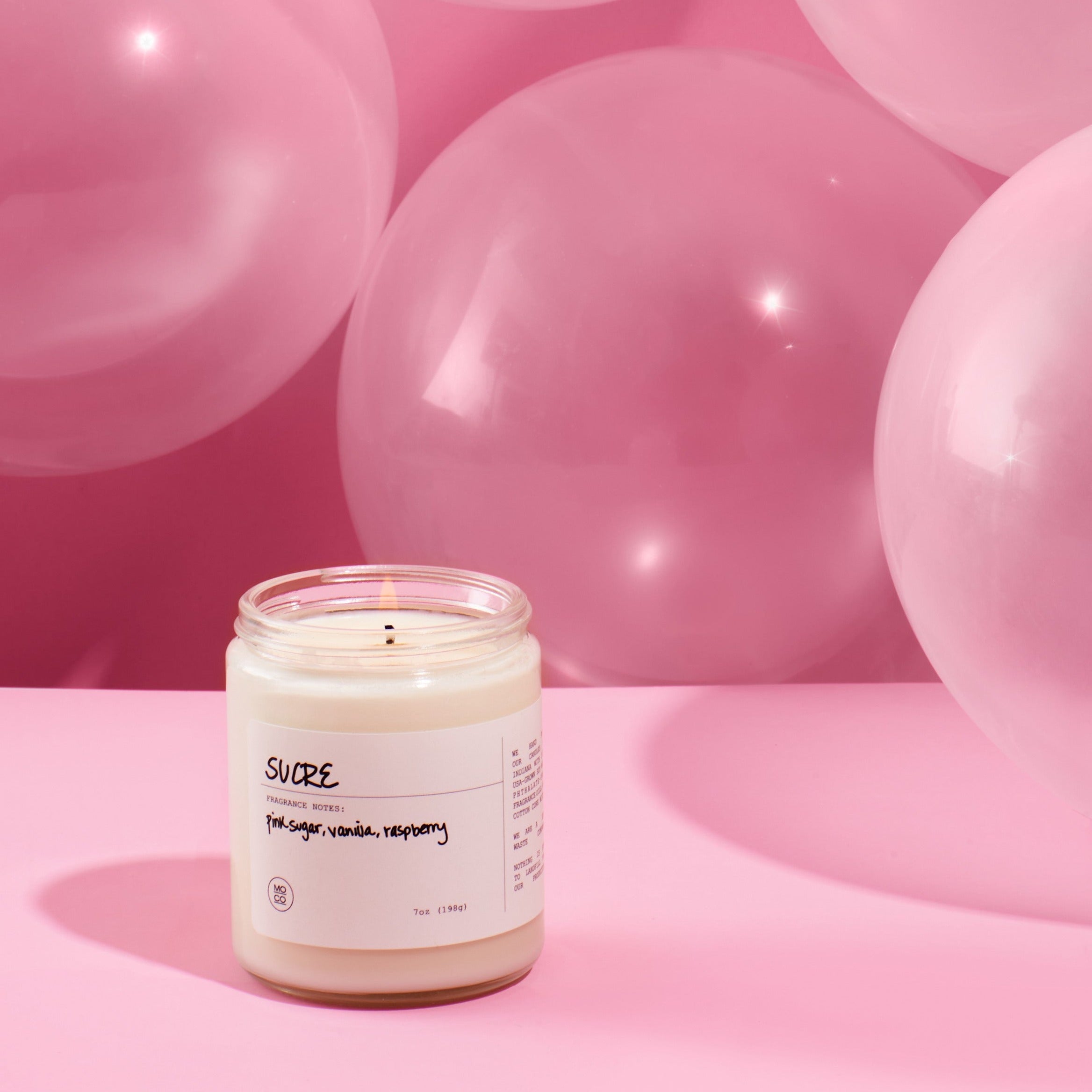 Indulge your senses with this fragrance that will transport you to a whimsical candy land. The sweet aroma of pink sugar and raspberries delights your senses, while the warm embrace of vanilla lingers in the air. 
Top: raspberry, strawberry
Mid: blackcurrant, sugar
Base: tonka, vanilla
Our production is zero waste! Waste created by our production of goods is recycled through the TerraCycle program.
Glass jars and metal lids are recyclable
Product boxes are FSC certified