Thanks for visiting us at NY Now!
We're a zero waste fragrance and design studio based in Indianapolis, IN. Everything is made and designed in-house.
Almost everything on our online shop is available for wholesale!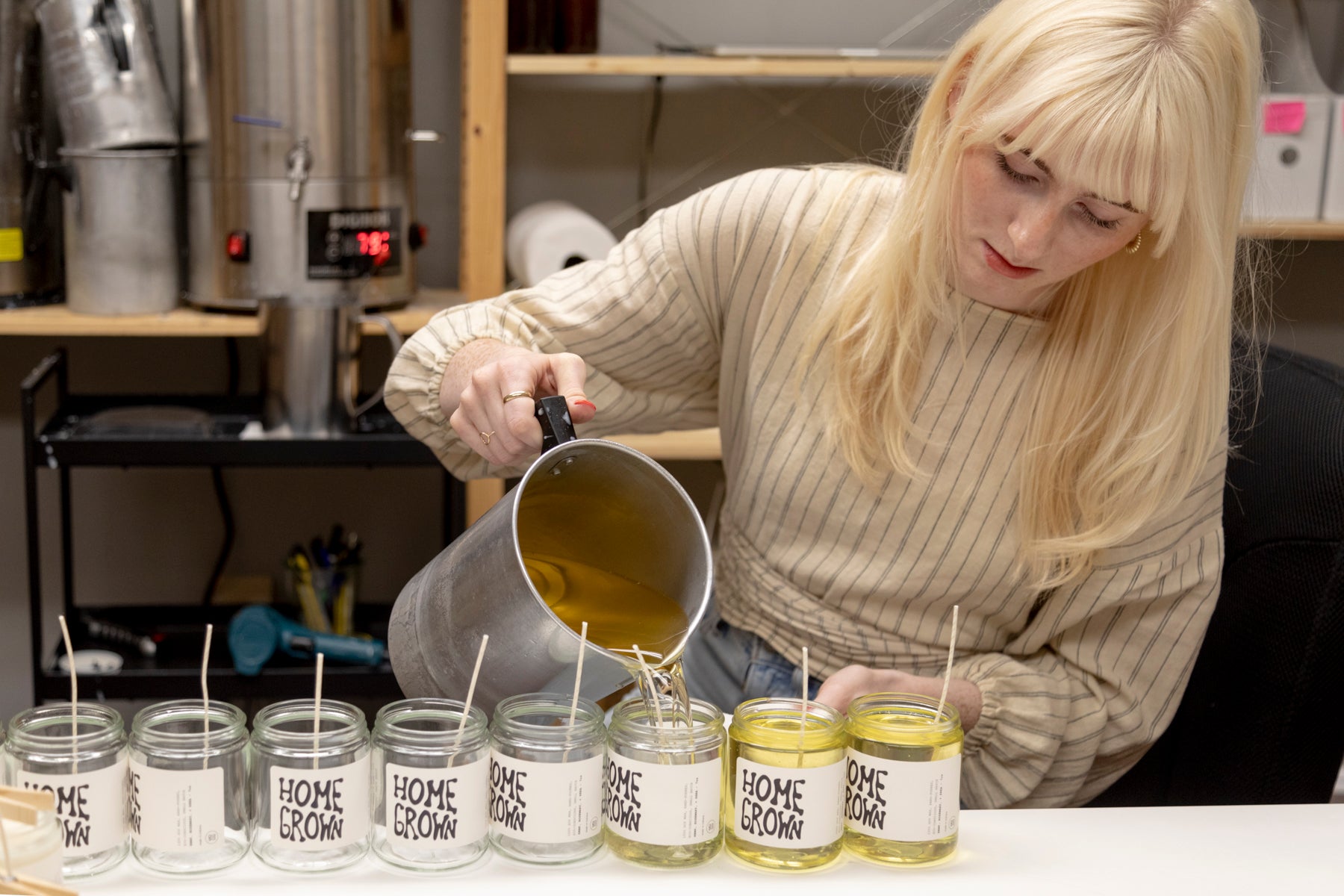 Wholesale links:
The links below help us by avoiding paying comissions to the wholesale platforms. Thank you for using our direct links!
FAQ
Though we are a very small business, we love doing all that we can to support causes and organizations meaningful to us. Here is a short list of some causes we have supported:
ACLU - The American Civil Liberties Union works in the courts, legislatures, and communities to defend and preserve the individual rights and liberties guaranteed to all people in the USA by the Constitution. Some of their most pressing issues are Prisoners' Rights, Reproductive Justice, Religious Freedom, LGBTQIA+ Rights, Racial Justice, among many other civil liberties issues.
Native American Rights Fund - The Native American Rights Fund (NARF) holds governments accountable. They fight to protect Native American rights, resources, and lifeways through litigation, legal advocacy, and legal expertise.
Last Prisoner Project - The Last Prisoner Project is dedicated to cannabis criminal justice reform. They aim to end America's policy of cannabis criminalization, as well as to repair the harms of this discriminatory and counterproductive crusade.
Hoosier Abortion Fund - The Hoosier Abortion Fund exists to help people in Indiana pay for expenses related to getting an abortion.
Exodus Refugee - Exodus has a long history of welcoming refugees and asylees from many countries, cultures, languages, faiths, and political opinions. Since forming in 1981, Exodus has helped thousands of refugees establish their lives in Indiana.
Razom for Ukraine - Razom provides critical humanitarian war relief and recovery depending on the most urgent needs as they evolve.
Wires Wildlife Rescue - The 2019-20 bushfires in Australia led to the death and displacement over 3 billion animals... one of the worst wildlife disasters in modern history. WIRES is Australia's largest wildlife rescue organisation. WIRES has been rescuing and caring for sick, injured and orphaned native animals for over 35 years.
No; We don't offer white label/private label. We collab with like-minded small businesses on custom candles on a case-by-case basis.
We look at these at a case-by-case basis. The larger in quantity we order our raw materials, the better price we can get them at at we want to pass those savings onto you. Let us know a quantity you have in mind, and we'll run the numbers and give you a cost estimate.
Typically, our turn around time is one month or less. However, please keep in mind that we're a slow sustainable business that makes everything by hand. We never want to sacrifice quality by going at an overly expeditive pace.