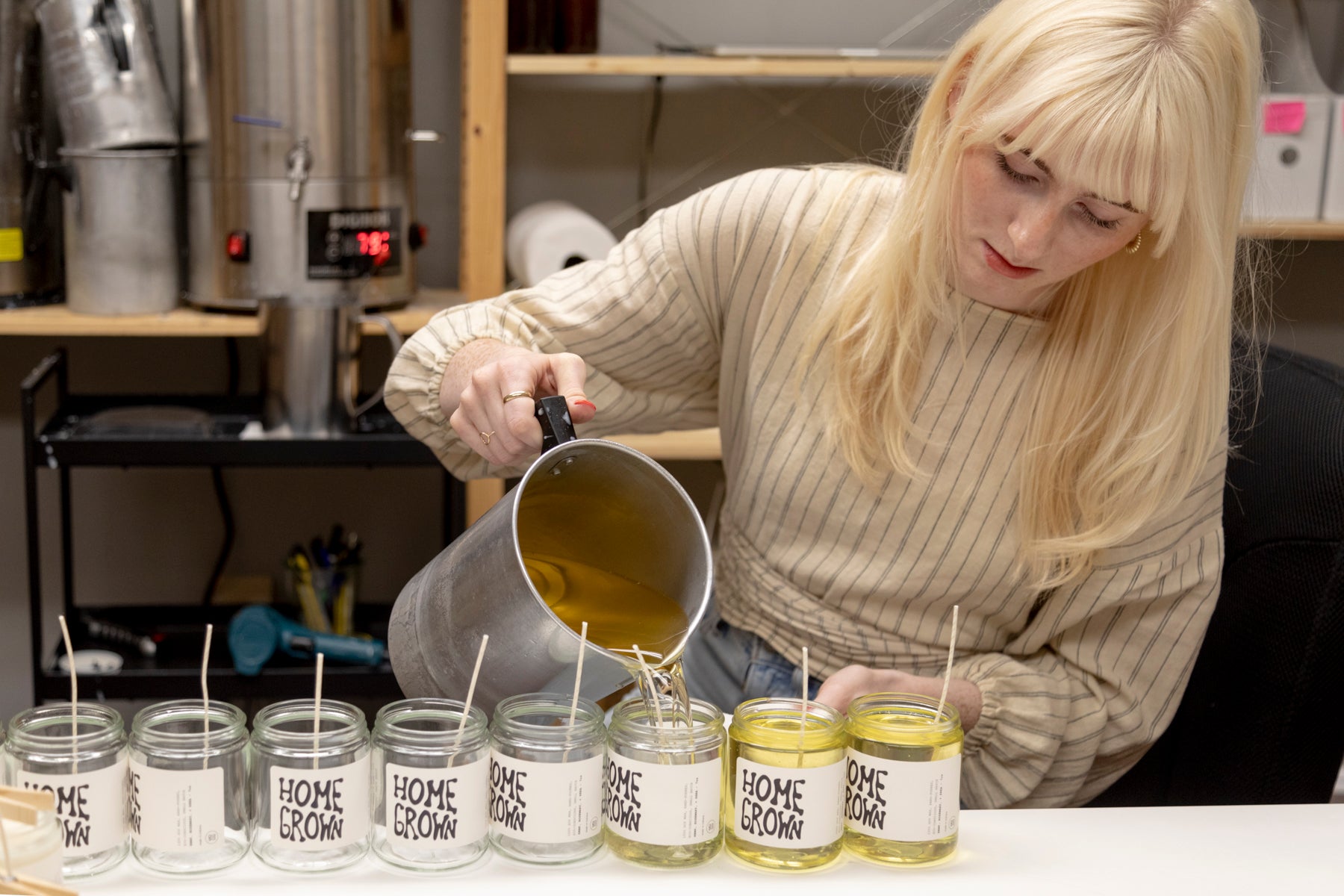 Please find all the information about our custom candles and collaborations below. Due to the nature of our business, we may not be able to accommodate a custom collaboration at any given moment.
At this time, we do not provide white label products as we have specific guidelines to uphold our vision and brand identity.
When creating custom products for others, we prioritize genuine collaboration and market it as such.
We choose to collaborate only with like-minded individuals or businesses that align with our values and complement our brand.
To ensure brand integrity, we exclusively use the same clear 8 oz glass jars with white metal lids and 100% soy wax for all our products, and we cannot accommodate external containers, labels, or supplies.
Customization includes a custom label and scent.
The minimum is 50 candles.
Why is the minimum this much?
We'll need to order new fragrance oils specifically for you that we don't already have on hand. The cost per candle goes up exponentially when making anything less than 50.
The base price is 50% off retail. (Ex. our standard $26 candles would be $13 each.)
If you order <300 candles, there's also a charge for printing the custom labels. For most people this is usually around $50 but varies based on quantity.
At 300 candles or more, the custom label is included in the cost. If you'd like to add product boxes, these run around $1 each. (Price for product boxes decreased as quantity increases.)
You'll pay for shipping of each round of samples besides the first round (around $7-$15 each) as well as the final shipment of candles (depends on quantity and where you're shipping to.)
We design everything in-house! We'll create a custom label that says "YOUR BRAND x MOCO Candles" on the side. Click here for a photo example of a past collab.
We only create labels that adhere to this design standard to maintain our vision and brand identity.
Due to the nature of the label design, your candle name usually needs to be two words like the other candles in our collection.
We don't sell our candles without labels.
Share your inspiration with us, and we'll begin crafting some samples tailored to your preferences.
Once ready, we will ship you the first round of 3 samples for evaluation.
If adjustments are needed, we're happy to send additional rounds of samples. Please note that the first round is complimentary, but for each subsequent round, shipping charges will apply.
Our team will take care of designing the label and box for your candles.
Before proceeding with the production, we kindly request a non-refundable 20% deposit to cover the initial costs of ordering supplies.
Once the supplies have arrived, we'll ask for the remaining balance of the total cost before starting production.
Our production process typically takes approximately 2 weeks to make 100 candles.
We'll arrange for local pickup or shipping.
We'll send invoices via PayPal.