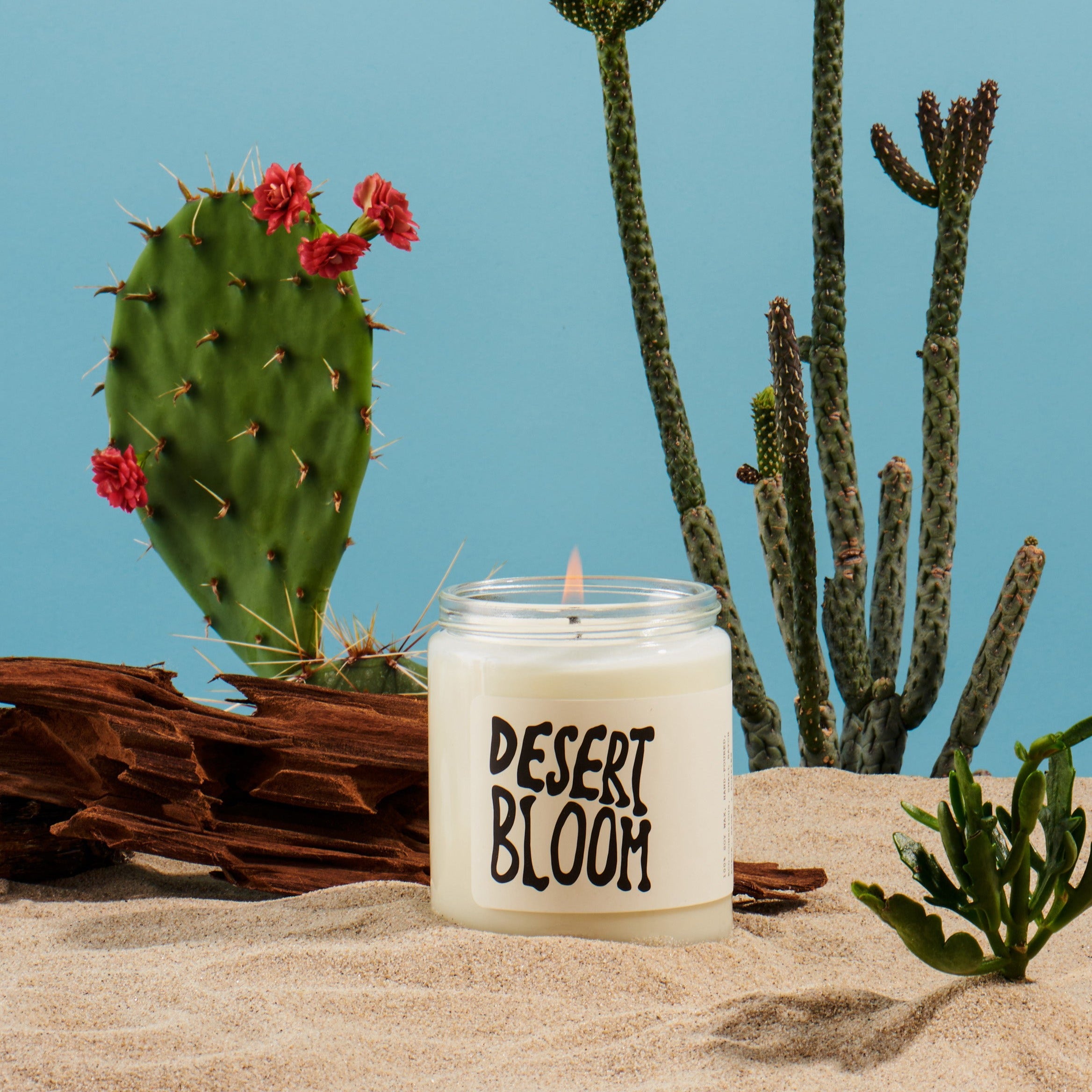 Transport yourself to the scenic deserts of the Southwest with our "Desert Bloom" candle. This captivating fragrance captures the essence of the arid landscape, featuring notes of sweet agave, earthy sage, and vibrant poppies. As you light the wick, the aroma will fill your space with a warm and comforting ambiance, evoking the peaceful calm of a desert sunset.
Top: orange, lemon
Mid: agave, aloe, poppies
Base: patchouli, sage, cedar
Our production is zero waste! Waste created by our production of goods is recycled through the TerraCycle program.
Glass jars and metal lids are recyclable
Product boxes are FSC certified