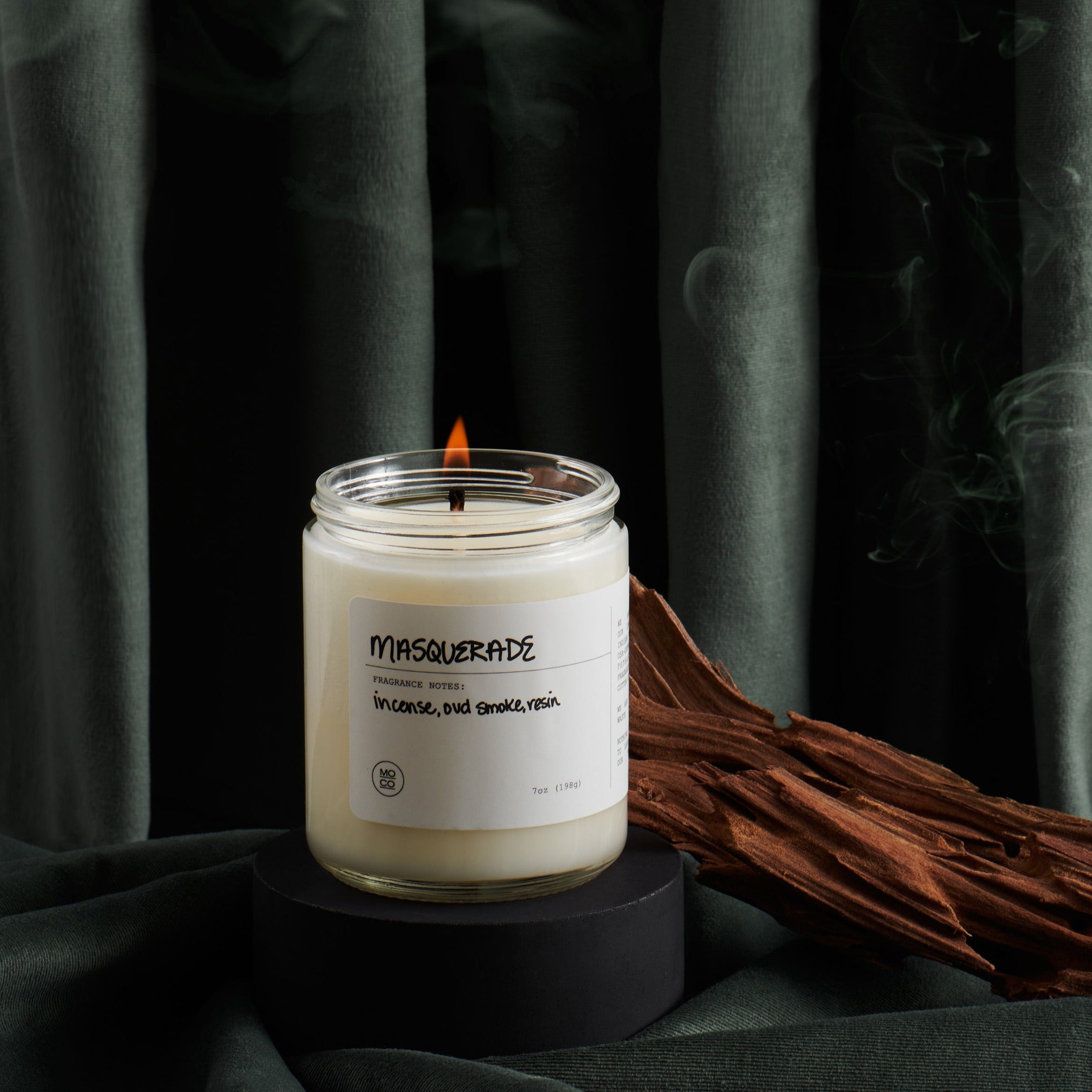 Step into a world of mystery and intrigue with our Masquerade fragrance. Rich and seductive, this scent combines the woody notes of oud smoke with the earthy aroma of resin, while exotic incense adds a touch of smokiness. The result is a heady, alluring fragrance that will transport you to a world of forbidden desires.
Top: lavender
Mid: frankincense, myrrh
Base: amber, oud, resin
Light the end of the incense at a slight angle with a lighter or match, and allow the flame to burn for approximately 10-15 seconds.

Extinguish the flame by blowing on it. The tip of the incense should be glowing red. It will continue to burn and produce smoke.

Only burn on a heatproof and non-flammable holder and surface.
Burn incense in a well-ventilated room, away from flammables, and never leave incense unattended or in near children, pets, or a draft.
Our production is zero waste! Waste created by our production of goods is recycled through the TerraCycle program.
Glass jars and metal lids are recyclable
Product boxes are FSC certified