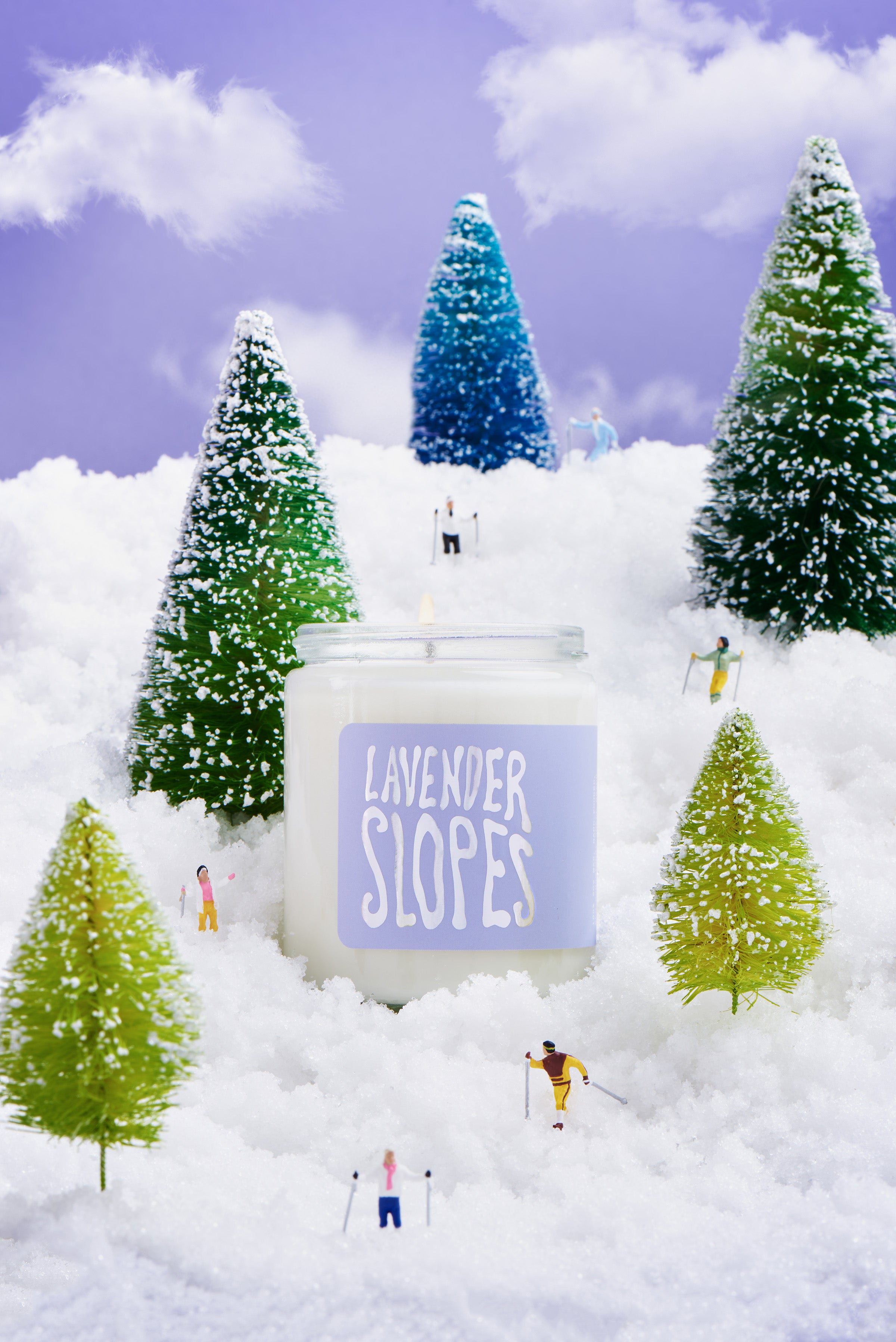 Imagine a whimsical world where a mountain of lavender is playfully covered in fluffy snow, and thrill-seekers hit the slopes on skis scented with pure botanical goodness. It's the ultimate blend of serene lavender fields and exhilarating winter escapades. 
Top: eucalyptus, pine trees
Mid: lavender
Base: fir, patchouli,camphor
Lavender Slopes is a part of our limited edition Holiday collection.
Each candle comes in a clear glass jar with a white metal lid, and a product box. Burn time for our 7 oz candles is approximately 45 hours.
Our production is zero waste! Waste created by our production of goods is recycled through the TerraCycle program.
Glass jars and metal lids are recyclable
Product boxes are FSC certified